WordPress Newsletter Themes are a great way for businesses to get information about their potential customers. These themes often have a section that allows visitors on your website to provide you with their email or other contact information, which you can then use to market your services to them via emails, provide them with updates to your business as well as marketing content which leads back to your website, generating organic traffic.
There are many WordPress Newsletter Themes to choose from, which may be overwhelming for a lot of users. We understand this, which is why we have compiled a list of themes that have a Newsletter section built right into them for easy use.
Top 10 WordPress Themes Will Built In Newsletter Support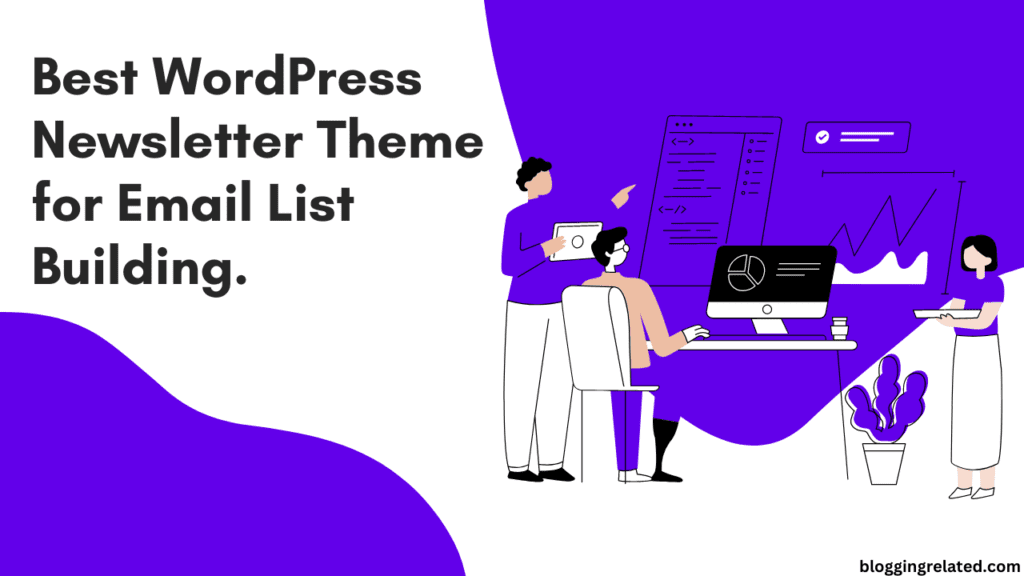 There are many WordPress themes that have support for newsletters built right into them, allowing you to kick off your newsletter without any additional hassle. However, with the amount of choices, it is natural for users to get overwhelmed and be confused about which theme is best suited for their purposes. That's where this article comes in. We will not only tell you about the best WordPress Newsletter themes, but will also provide you with the necessary information that you need for you to make the best possible choice.
| | | | |
| --- | --- | --- | --- |
| Sr. No. | Theme Name | Latest Version | Pricing |
| 1 | MountCool – Single Page Portfolio | WordPress 5.8.x | $69 |
| 2 | WellnessCenter Beauty Spa Salon WordPress Theme | WordPress 6.0.x | $59 |
| 3 | MedicalGuide – Health and Dental WordPress Theme | WordPress 5.8.x | $26 |
| 4 | Wedding Planner – Responsive WordPress Theme | WordPress 6.0.x | $51 |
| 5 | Antarctica – Business Portfolio WordPress Theme | WordPress 5.4.x | $19 |
| 6 | RAB – Fashion eCommerce WordPress Theme | WordPress 4.9.x | $999 |
| 7 | Garax | Automotive WordPress Theme | WordPress 6.0.x | $49 |
| 8 | Homa – Elegant WordPress Theme | WordPress 5.5.x | $79 |
| 9 | Actavista – A Responsive Political WordPress Theme For Politicians and Organizations | WordPress 6.0.x | $69 |
| 10 | Eola – Elegant WooCommerce Theme | WordPress 5.5.x | $89 |
Top 10 WordPress Newsletter Theme
1. MountCool – Single Page Portfolio
| Latest Version | WordPress 5.8.x |
| --- | --- |
| High Resolution | Yes |
| Layout | Responsive |
| Documentation | Well Documented |
MountCool Theme
MountCool is a theme that is great if you want a clean and comprehensive one-page website. It is a great choice for businesses that design websites, promote products and for photographers, freelancers, fashion designers to showcase their work and create their portfolios. While the price may be a bit on the higher end of range, we can assure you that this theme is well worth the costs.
Key Features
Responsive Theme.
Unique Menu Styles.
5 Unique Home Page Sliders.
Access to an improved page builder.
Multiple Color Options available to create a unique look.
Retina Ready out of the box.
More than 200 Google Fonts.
Great selection of icons.
Lots of shortcodes to build your website easily.
Pros
Multiple preconfigured layouts to change the look of your website.
Provides a great selection of fonts and icons.
Retina Ready out of the box.
Highly Customizable elements.
Cons
May not be the best fit for multiple page websites.
A bit slow to load.
A bit expensive.
2. WellnessCenter
| Latest Version | WordPress 6.0.x |
| --- | --- |
| High Resolution | No |
| Layout | Responsive |
| Documentation | Well Documented |
WellnessCenter Theme
If you are looking for a theme that is well suited to your spa, salon, massage or beauty parlor or is well suited for anything dealing with health and wellness, look no further. The WellnessCenter is the best theme that is best suited for these topics and provides a clean and beautiful look to your website.
Key Features
Has beautiful animations for elements.
It is Retina Ready
Works with Elementor, which is great for users who are familiar with it.
It has been sold more than 2000 times.
Beautiful Newsletter section that is very well placed.
Dedicated support theme.
Easy to use as it only needs users to Drag and Drop.
Great Parallax Design
One click import options.
Free Updates for Life
Pros
Works with Elementor, which a lot of users are familiar with.
Easy Drag and Drop interface.
Looks amazing and has beautiful animations.
Suitable for both One Page and Multipage website designs.
Supports the latest version of WordPress, which is WordPress 6.0.x
Full-fledged appointment form included.
Cons
Not compatible with Internet Explorer
Support team can be a bit slow in responding to queries.
3. MedicalGuide
| Latest Version | WordPress 5.8.x |
| --- | --- |
| High Resolution | Yes |
| Layout | Responsive |
| Documentation | Well Documented |
MedicalGuide Theme
MedicalGuide is a beautifully structured responsive and dynamic theme which is best suited for websites dealing with health and medical related services. If you run your private practice and are offering your services to the public, a website is the best way to stand out in the digital world, and MedicalGuide is the best theme for such a website. It has a crisp and clean design and it is totally clutterfree, letting the parts of your website that are most important to you stand out clearly. At $26, it is priced quite well and is quite worth it.
Key Features
Clean and crisp design
4 different variations for your homepage
Comes with Revolution Slider built into the theme
Special features to manage appointment forms, services, employees, timetables and pricing tables.
Fully supports WPBakery Page Builder
Responsive Design
Extremely User Friendly
Fully supports WooCommerce
Pros
Dedicated support team.
Clean and Crisp design.
Over 700+ sales
Extremely cheap
Cons
Animations feel a bit lacking.
Doesn't feel fluid.
Newsletter placement is in the footer, which makes it easy to miss.
4. Wedding Planner
| Latest Version | WordPress 6.0.x |
| --- | --- |
| High Resolution | No |
| Layout | Responsive |
| Documentation | Well Documented |
Wedding Planner Theme
Are you in the business of planning weddings, managing events or organizing them? Or maybe, you are a couple who is looking to embrace the digital age and announce their wedding via a website? No matter the need, the Wedding Planner theme is perfectly suited for your needs. This is one of the best designed themes. Its menu design, section design, button animations and overall fluid design leave nothing to be desired in terms of looks and aesthetics. At $51, it is well worth the price.
Key Features
Beautiful look
Clean and crisp newsletter section
Amazing design for various sections and elements
Minimalist Footer Design
Great sitewide animations
Optimized performance resulting in quick loading times
Multiple pre-built inner pages for quick website building
Compatible with Yoast SEO out of the box
Retina Ready
Custom Sidebars
Pros
40+ Shortcode Modules
Dedicated Support Team
Supports WordPress 6.0.x
Premium Looks
Beautiful animations sitewide
Phenomenal Blog Design
Cons
Not optimized for Gutenberg
Some issues, while easy to fix with easy to understand guides by the theme developer, do require diving into WordPress and fixing it.
5. Antarctica
| Latest Version | WordPress 5.4.x |
| --- | --- |
| High Resolution | Yes |
| Layout | Responsive |
| Documentation | Well Documented |
Antarctica Theme
If you want to give your company website a clean, crisp and professional look, the Antarctica theme is great. It encompasses a clean and minimalist design which makes your website look very professional. Even the animations are clean and short. At $19, it is practically a steal.
Key Features
Clean and crisp layout
Stylish Modern and Minimalist design
Drag and Drop page building with Visual Composer Support
Multiple Header and Slider Types includes
Optimized for speed
Supports up to 6 column layouts
Pros
Great design for professional look
Clutter free
Fully Customizable
More than 560+ icons included
Cons
Quite outdated with no support for recent WordPress version (WordPress 5.4 was released on March 2020, making the last update more than 2 years old)
Customer support can be slow.
Due to the lack of development, some plugins associated with this theme get broken (however, customer support does provide updated version on request).
6. RAB
| Latest Version | WordPress 4.9.x |
| --- | --- |
| High Resolution | Yes |
| Layout | Responsive |
| Documentation | Well Documented |
RAB Theme
If you are looking to launch your new fashion e-commerce store, the RAB theme can do wonders for your website. Its look and layout makes your website look extremely professional. There are no unnecessary clutters or animations that may bog down your website. While it is the perfect fit for anyone looking for a fashion based ecommerce theme, the insane price tag of $999 might not be for everyone.
Key Features
Features a clean and professional look
Integrated Product Quick view feature to help visitors view and shop products quickly.
Responsive design which works on different devices and screen resolutions
Allows users to wishlist items for buying later.
Features a dropdown cart.
Beautiful header options
WooCommerce integration.
Pros
Perfect for fashion based e-commerce websites
1 Click Installation possible
Includes some premium plugins with the purchase of the theme
Cons
Supports an extremely outdated version of WordPress
Last update was 2 years ago
Insanely high cost
Newsletter is in the footer
7. Garax
| Latest Version | WordPress 6.0.x |
| --- | --- |
| High Resolution | Yes |
| Layout | Responsive |
| Documentation | Well Documented |
Garax Theme
For those who have a business that deals with car repairs, tuning and customization or anything related to automobiles, Garax can help you stand out from the competition. Featuring an attractive design that will be an instant hit for automotive enthusiasts, it has features in place that will help you leverage your website for more customers.
Key Features
Attractive Design
Features a drag and drop page builder
Supports the latest WordPress 6.0.x
Comes with WooCommerce 6.x.x integration
Features a powerful Contact 7 form to help your customers get in touch with you.
Let's make visitors make appointments right from the website
Pros
WordPress 6.0.x support
Updated Regularly
Well Priced
Support Team responds quickly
Cons
Newsletter section is in the footer area
No Gutenberg optimization
8. Homa
| Latest Version | WordPress 5.5.x |
| --- | --- |
| High Resolution | Yes |
| Layout | Responsive |
| Documentation | Well Documented |
Homa Theme
Homa is one of the best all-rounder themes featured on this list. No matter what your niche, Homa can give your website a premium look while bringing in a lot of features. It also has one of the best newsletter sections, which is sure to grab the attention of your visitors. While it is a little expensive, costing users $79, we can assure you that this theme will not disappoint you.
Key Features
All-rounder theme perfect for all niches.
One of the best looking themes out there.
Great utilization of the Slider Revolution plugin.
Responsive and fluid design.
Multiple demos available depending on your need
Great support that responds quickly to all problems
Amazing Blog Design
Pros
Multiple demos available to kickstart your website design
Suitable for all businesses and niches
One click installation
Amazing utilization of Slider Revolution to create breathtaking visuals
Cons
A little outdated
WooCommerce integration is a little limited
Tad bit expensive
9. Activista
| Latest Version | WordPress 6.0.x |
| --- | --- |
| High Resolution | Yes |
| Layout | Responsive |
| Documentation | Well Documented |
Activista Theme
For Fundraising and Political niches, Activista can be a great theme. Featuring a clean and vibrant design, Activista is geared towards giving you the best experience if you are in the political field. It also comes with the Lifeline Donations Plugin, which can be great if you are trying to conduct fundraising activities.
Key Features
Clean and vibrant design.
Fully supports Lifeline Donations Plugin
Comes with a Volunteer Management Plugin to take full advantage of of your volunteers
Great looking newsletter section.
Optimized for quick loading speeds, making it SEO friendly.
Multiple Homepage designs to provide unique customization.
More than 60+ shortcodes to create a multitude of homepage variations.
Pros
Comes with premium plugins like WPBakery, Slider Revolution and Lifeline Donations.
Clean and Robust Admin Panel to manage your website
Supports the latest WordPress 6.0.x
Great compatibility with WooCommerce 6
Multiple Newsletter Section Designs
Cons
No fancy animations that come present in themes in this range
Overall color scheme very similar amongst multiple page designs
10. Eola
| Latest Version | WordPress 5.5.x |
| --- | --- |
| High Resolution | Yes |
| Layout | Responsive |
| Documentation | Well Documented |
Eola Theme
Eola is a versatile theme that is well suited for any fashion or craft related businesses. One of the things we loved the most about it is that it shows visitors a pop-up newsletter right upon visiting the website, making it one of the best ways to get your potential customer's email address.
Key Features
Clean and somber design
Scrolling is a visual treat
Great way to show images of your products
Consistent design over multiple elements, giving it a smooth flow
Pop Up Newsletter Section
Contact Form 7 compatible
Pros
Great Blog Designs are perfect for fashion bloggers
Newsletter Design is amazing
Comes with features integral for a good shopping experience.
Great shortcode collection
WooCommerce compatibility is great
Cons
The Header section can be a bit broken in some home page setups.
Over-reliance on images may not be suitable for people who cannot spend too many resources on pictures
Sidebar design is poor and leaves a lot to be desired.
Color schemes might not be for everyone.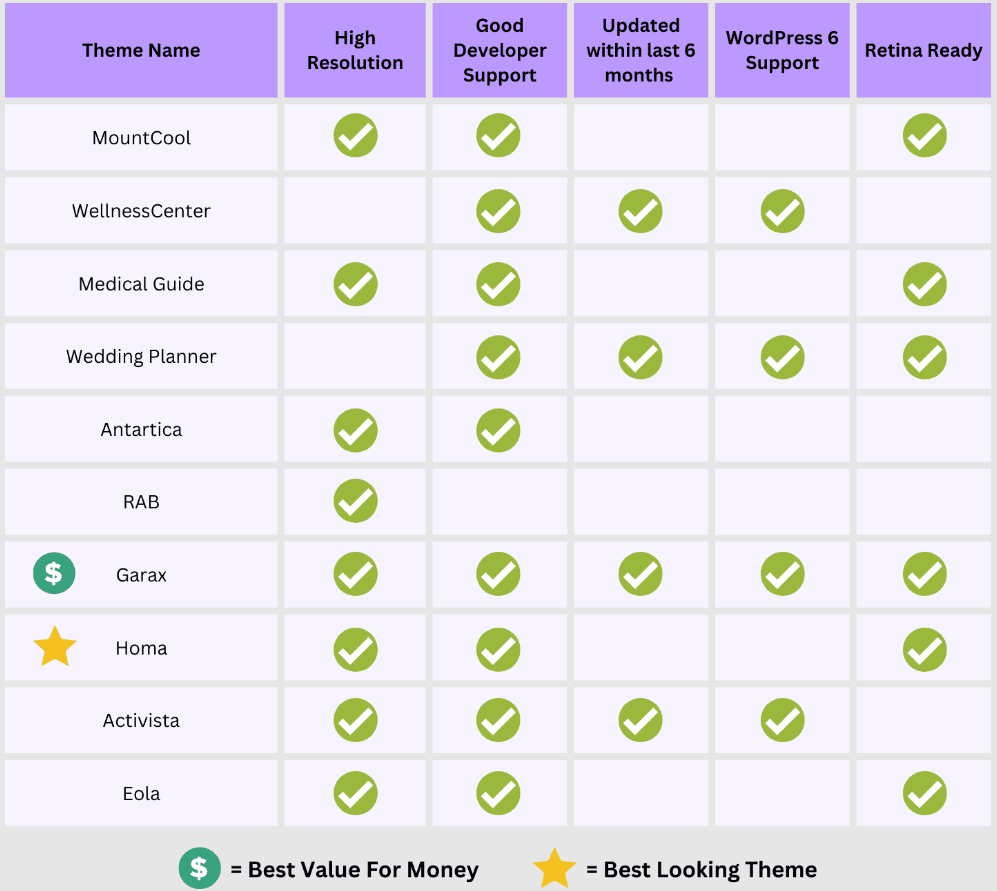 Why are Newsletters important?
You might be wondering why themes with built-in Newsletter Support are important. Let's go over the importance of Newsletters and how they can help you and your business.
Great Opportunities For Generating Leads
The best thing for any business to have is their customers' contact information. This lets you get in touch with customers and offer them your existing services or products, update them about any new ones you may have introduced into the mix and keep reminding them about your business, its products or services. Newsletters are a great way of doing that, since when someone does sign up for your newsletter, you receive their email address.
Best Way To Drive Organic Traffic To Your Website
A well written newsletter can do wonders for driving organic traffic to your website. One of the best things you can do for your website and your business is to write a blog. This creates content that can generate interest for your business. However, once you have written a blog, the next step is to make sure that any potential customers are aware of it. Newsletters are a great way to direct consumers to your website and your blog.
They Help You Build Credibility
A good newsletter with valuable and relevant information can make your customers trust your brand more and will make them believe in your brand and rely on your organization as a source of credible information.
Advertise On Thousands Of Spaces Without Paying For The Advertising Space
In today's time, marketing and advertising your business is crucial to getting more customers. However, whether it be ads on search engines and websites or billboards in your local area, they all require money and can get quite expensive and it doesn't even guarantee that every person who sees your advertisement will end up engaging with your brand.
Newsletters, on the other hand, lets you create content for your customers that have already expressed an interest in your organization and your content. They will be more receptive to your marketing efforts and will generate a much better response. They will even keep the image of your brand fresh in their minds and will ensure that they become repeat customers.
Conclusion
WordPress newsletter themes can improve your business's communication with customers and supporters. Crafting a professional-looking and engaging newsletter doesn't have to be difficult or time-consuming; WordPress Newsletter themes provide a solid foundation for creating newsletters that are beautifully branded, retain the attention of readers, and showcase products and services in an effective fashion. Whether it's to inform customers about upcoming sales, company news, or even industry trends, WordPress newsletter themes can help you create concise, attractive emails with little effort.
We hope our list of themes will help you select the best theme for your business and help you get the most out of your visitors. Start tapping into the marketing power of WordPress Newsletter themes today and grow your business!