Redbone is a TikTok trend that has been creating havoc in the lives of P!rn lovers. TikTok is a treasure chest of challenges, trends, pranks and whatnot.
In this case, TikTok creators have come up with yet another trend that other TikTok creators are in love with. Let me tell you a secret. While this trend is loved by TikTok creators, their friends and family hate it. Want to know why? You know what to do. Continue reading, and you will find your answer.
What Does "Redbone" Mean on TikTok?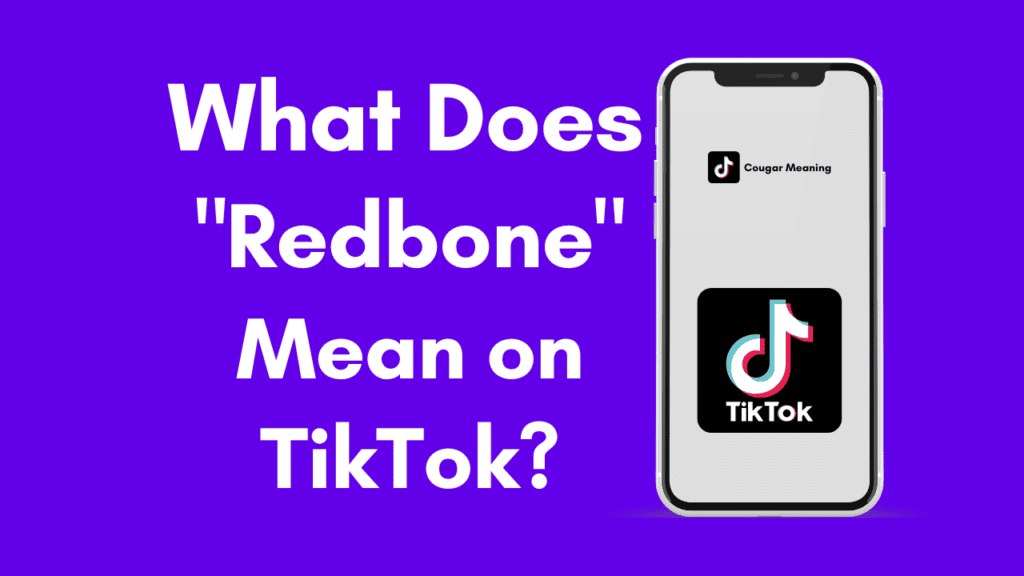 Redbone is a new trend in TikTok that blew out overnight. This trend was created by Khaleel Abdullah. He created this just for fun, which blew overnight. The audio is used to identify the P!rnhub viewers.
This trend is also known as the "Redbone challenge", "The daylight challenge," or "Hey Lol." So basically, this is a soundtrack created by Khaleel Abdullah mixed with the song Redbone by Childish Gambino. The track is the intro music of many P!rnhub videos. As soon as the song was out, most people started playing the track with the people they wanted to test in the video. If the other person recognizes the sound and they turn their head, that means they are P!rnhub fans.
If you open Tik Tok and search for the song, you can find tons of videos on it. Even the famous YouTuber David Dobrik used the sound of his brother to contribute to the challenge.
Also Read: Bing Bong Meaning TikTok
Redbone Full Form: What is it?
Redbone challenger is a TikTok trend created by Khaleel Abdullah. This trend is a music track which is used by many people to identify if their family members or friends can recognize the sound. For comic effect, some people try this challenge on their pets as well to see how they react to it. Khaleel said he got his inspiration to create this sound when he saw a video of a mom coming into the son's room while he was watching P!rnhub.
If you also want to try out, you can simply search for the "hey lol" or 'Redbone" challenge in TikTok. And click, use the sound and focus the camera on the person whom you want to test. If the person turns their head on you, then they get the meaning, and you can catch them red-handed.
Khaleel said he first asked his friend Jason to mix the P!rnhub music with the video. When that came out hilarious, to make it more fun, he decided to mix P!rnhub music with Childish Gambino's Redbone. Together, the song went viral.
In Which Condition do people say "Redbone" on social media?
People use the Redbone challenge in TikTok to identify if the person can recognize P!rnhub music. In TikTok, the person just puts on the music and focuses the camera on the person to know if they can identify the music. People usually try this challenge out on their parents or their girlfriends to see if they watch P!rn, The resulting reaction is quite funny to see.
Also Check: ATP Meaning TikTok
What other slang has TikTok generated?
TFW – That Feeling When.
W – Win.
CEO – Chief Executive Officer of something.
Salty – Jealous.
Pimp – Boys who flirt with many women.
Cancel Culture – Used to shame companies.
Bop – Something extraordinary.
Hits different – Something very different and good.
Peridot – Used in the end to exaggerate the statement.
Bussin – Delicious or exceptionally good.
Example of "Redbone" Meaning on TikTok
FAQs
What does Redbone mean by TikTok?
Redbone is a TikTok trend that is a mix of Redbone songs and P!rnhub music. People use this sound to identify whether the other person can identify the music or not. If they turn their head, they are P!rnhub fans.
What does Redbone mean in slang?
The Redbone is a trend in TikTok. Most people use this as a fun way to catch their friends or family members who are P!rnhub watchers.
What does Redbone mean on Instagram?
Redbone, in Instagram and other platforms, is known for the same thing. This music was created by Khaleel Abdullah, mixing the P!rnhub music and the Redbone song. Those who can identify the music are P!rnhub watchers.